Get Your Free Estimate Now
"*" indicates required fields
We all know that every single relocation is different in many ways. Some of them are quick but complicated, while others take longer but are less stressful. It all depends on your household and the location you choose to move to. If you decide that your next place is Carleton Place, Ontario, there are many things you should focus on, and moving and storage Ottawa options to consider. So, to count all the upsides of moving to Carleton Place, we should start from the most obvious ones to those that happen once in a while. Here is everything you should know!
Let's begin with introducing the Carleton Place
This lovely town is an upside by itself. It has a population of 11,901, and the majority of people living here were born in the place. In recent years, it has become popular among other residents of the country for a couple of different reasons. The main reason is that this town is located between Perth, Almonte, Smiths Falls, and the nation's capital, Ottawa, which gives great business opportunities. Companies offering packing services Ottawa operate in the area as well, and the fact you will have some professional help during your relocation is amazing. Even though this is not a huge city, there are some wonderful things to do and see here. Lovely streets and hiking trails outside the city are calling you to enjoy nature and fresh air, which is something you shouldn't avoid.
There is also a waterfront you can enjoy, and the majority of residents are always up there having fun. No matter what the time of year is, the scenery is on point throughout the year. But one of the biggest upsides of moving to Carleton Place is definitely the winter. There is a lot of snow, but residents decorate every single corner of the town. You can even hear music in some parts of the city during the day, which will enchant you immediately.
One of the upsides of moving to Carleton Place is its quiet lifestyle
Everybody knows that smaller towns have something special that all those huge cities lack. Yes, we are talking about the peace and coziness you can find in smaller places. Carleton Place is exactly like that, and this trait attracts new residents from everywhere. Movers Carleton Place receive requests mostly from people who wish to try something new and are tired of all that city rush. Of course, don't think that this place is without attractions and things to do. It has amazing local bars and restaurants that are famous for delicious meals. These places are mostly family-owned, which means they have souls and lots of love to offer.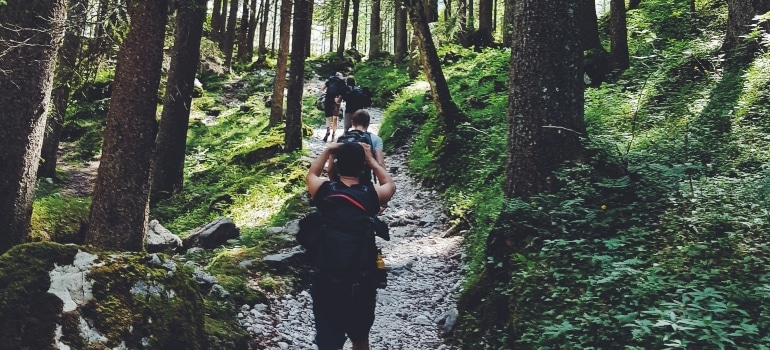 If you have your own vehicle, you will finally be able to use it properly. Traffic here is great, and there are no jams during working days. For those who plan on commuting with it every day, expect to always arrive on time. The only thing that can make you late for work is rain, snow, or some road work. However, there are some holidays, of course, when Carleton Place gets overcrowded. During national holidays, many people will come to visit their families, and this town will remind you of one of those big suburbs. If you have an issue with the crowds and busy places, don't worry, as this will only last for a couple of days. Make sure to avoid hiring local movers Ottawa during holidays, as this can make your relocation last longer.
Carleton Place's got lovely people and community
Another thing that makes Carleton Place unique is its residents. You will hardly find another place with more warmth and love than this one. You can find different generations in this place and your kind of people as well. When it comes to people moving here, in recent years things started to change drastically. About ten years ago, Carleton Place was popular among people who wanted to retire or downsize. Today, however, it attracts younger people as well. Residential movers Ottawa now relocate young professionals who are chasing their careers and their own small businesses.
The community in this town sticks together, and you should expect a warm welcome upon arriving. Locals have many traditions and holidays they celebrate together, both in their homes and outside. Of course, the most popular one is Christmas, and you will love every single minute of this holiday here. People gather outside with beautiful decorations, lots of delicious food, and warm drinks. You can even schedule your relocation just before Christmas and arrive on time to celebrate with your new neighbors.
The opportunity to start your own business is one of the biggest upsides of moving to Carleton Place
When we talk about smaller places, apart from all that coziness and no traffic jams, there is something else that makes people move here. The opportunity to start your own small business is not something you should ignore, especially if it has been on your mind for some time. Carleton Place is unique in that it is not huge but is still surrounded by other cities, making it excellent for trade. Those who have some special talent and are willing to try it out should consider presenting it to the residents of this place. As you already know by now, the locals here already have businesses of their own. Those could be restaurants, bars, workshops, etc. You will get a chance to form a new client base in your city, where you will be welcomed from the bottom of its heart.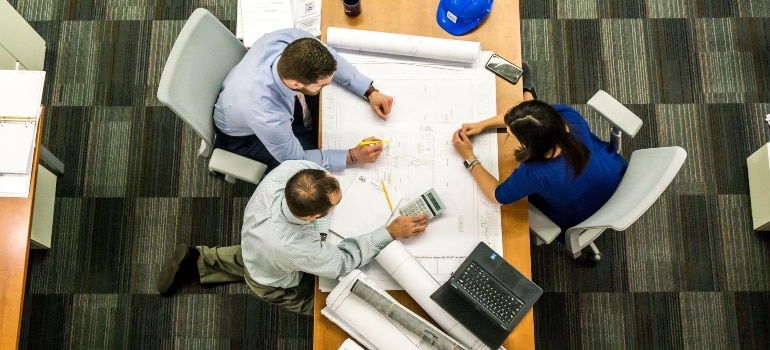 If you already have your own business but it is not operating well due to being located in the big city, this is something you must try. Getting packing supplies Ottawa will help you with packing everything while movers will make sure your business is set on time. Another great method is to start advertising your services to residents of Carleton Place prior to your moving. This way they will get to know your company on time and will be excited to try it out. You can use social media for this, or set up some special temporary stores until you officially arrive.
Agriculture could also be the reason for moving to Carleton Place
All those who love nature and organic products will find everything they need in this town. The city is surrounded by private farms that have been there for many years. Each one of them is the main source of fresh goods that are delivered to nearby stores and restaurants daily. For those who wish to stay in this field or are eager to be closer to more organic products, Carleton Place will be perfect for you. Keep in mind that you will find multiple street markets here if you wish to end your morning routine with a bite of fresh fruits or vegetables.
Choose Carleton Place when you want to downsize
Since downsizing is a very important part of someone's life, you should be extra careful when choosing a place to move to. You will have to make some huge decisions along the way, especially if you are going far from home. After many years of being focused on your job and family, retirement feels like a well-deserved rest. And while it surely is that, you must find the perfect place to make it work. Senior movers Ottawa will make sure you are not worried about your items and that you have plenty of time to focus on looking for the perfect place.
With all the traits mentioned above, Carleton Place is perfect for downsizing. Here you will get the most out of your retirement and have a chance to enjoy every single moment of it. Check the real estate market before scheduling your move, as chances are huge that you will find a beautiful home for an affordable price.
Other upsides of moving to Carleton Place
The list doesn't end here. The more you get to know the place, the more benefits will start popping up. If you recognize that some of these could change your life for the better, Carleton Place should be on your wish list right away:
It is a wonderful place to start a family.
You can buy the property and build a house the way you want.
If you are a doctor or lawyer, you will have a huge client base in Carleton Place.
Things you should avoid
Now that you know the majority of the upsides of moving to Carleton Place, it is also good that you know what things you should avoid. If you pass these things, the entire moving result will be much more comforting. Here are some of the things residents before you stayed away from:
Avoid moving if you are not fully prepared for it. This can cause further issues, and it will be much harder for you to adjust and blend in.
Don't move on your own: Even if you live somewhere in the area, it is much better that you rely on professional movers. You will save time and money and enjoy the process more.
Leave things you no longer use: No matter what size your new home will be in Carleton Place, there is no need to pile things up upon arriving.
Don't underestimate the usage of the French language. This is especially important for those moving from the USA. A lot of people in Carleton Place speak French, and you should get yourself at least a basic course.
Tips for those who plan on relocating their business to Carleton Place
Since you are aware that this place could be amazing for your business, you may think about moving it there alongside your home. Make sure office movers Ottawa are by your side from the start. You will be in the middle of a double relocation, and chances are slim that you will be able to focus on both of them equally. To avoid stressing out and making it last much longer, let movers deal with it. This way, you can make sure your company and household relocations are under control at all times. You will also get to provide services even during your move, which is fantastic for both current and new clients.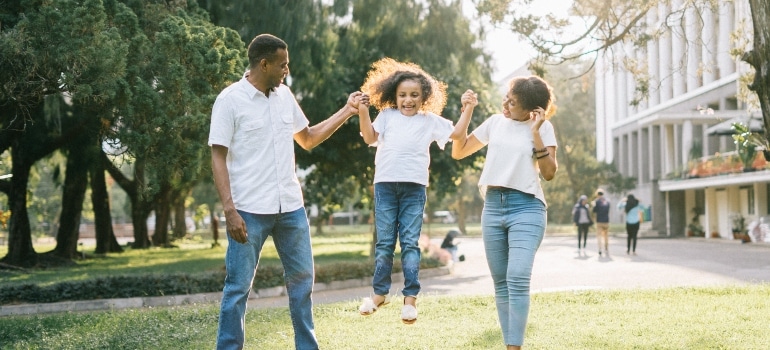 You can also separate these two relocations if you think that will be more convenient for you. This is why it is so important to set your priorities at the very beginning and make a strategic plan. Even if you come across some difficulties, you will probably have a solution ready. So, if you decide to move them one by one, it will be better to do it with your household first. This way, you will get to supervise the other one straight from Carleton Place.
Bottom line
And just like that, you have the full picture of the wonderful Carleton place and everything it has to offer. Take as much time as necessary to make a final decision as you will be grateful for it later. When the time for moving finally comes, start packing one room at a time for much faster progress. Your family and friends can help you do this if you think you can't do it on your own. Later when movers arrive provide all the details about inventory and your household. They should know even the tiniest pieces of information for better performance. 
All these upsides of moving to Carleton Place will change your life from the moment you set foot on its ground. Let your neighbors help you adapt and learn the history and tradition of this place. As time goes on, you will start calling it home and feel like you belonged there the entire time. Don't rush things and let the positive vibes guide you through your move.
Image credits:
https://www.pexels.com/photo/photograph-of-a-person-s-hand-picking-vegetables-7341749/
https://www.pexels.com/photo/three-people-sitting-beside-table-416405/
https://www.pexels.com/photo/person-holding-a-stress-ball-339620/
https://www.pexels.com/photo/four-people-walking-on-gray-path-surrounded-by-tall-trees-1194235/
https://www.pexels.com/photo/background-blank-business-craft-301703/
https://www.pexels.com/photo/a-man-and-a-woman-assisting-a-girl-while-jumping-1128317/
https://www.pexels.com/photo/multiracial-couple-giving-high-give-standing-near-pile-of-boxes-4246202/
How It Works
Quality services and
the highest level of professionalism
Organize your move with ease
Let us guide you through a smooth moving process